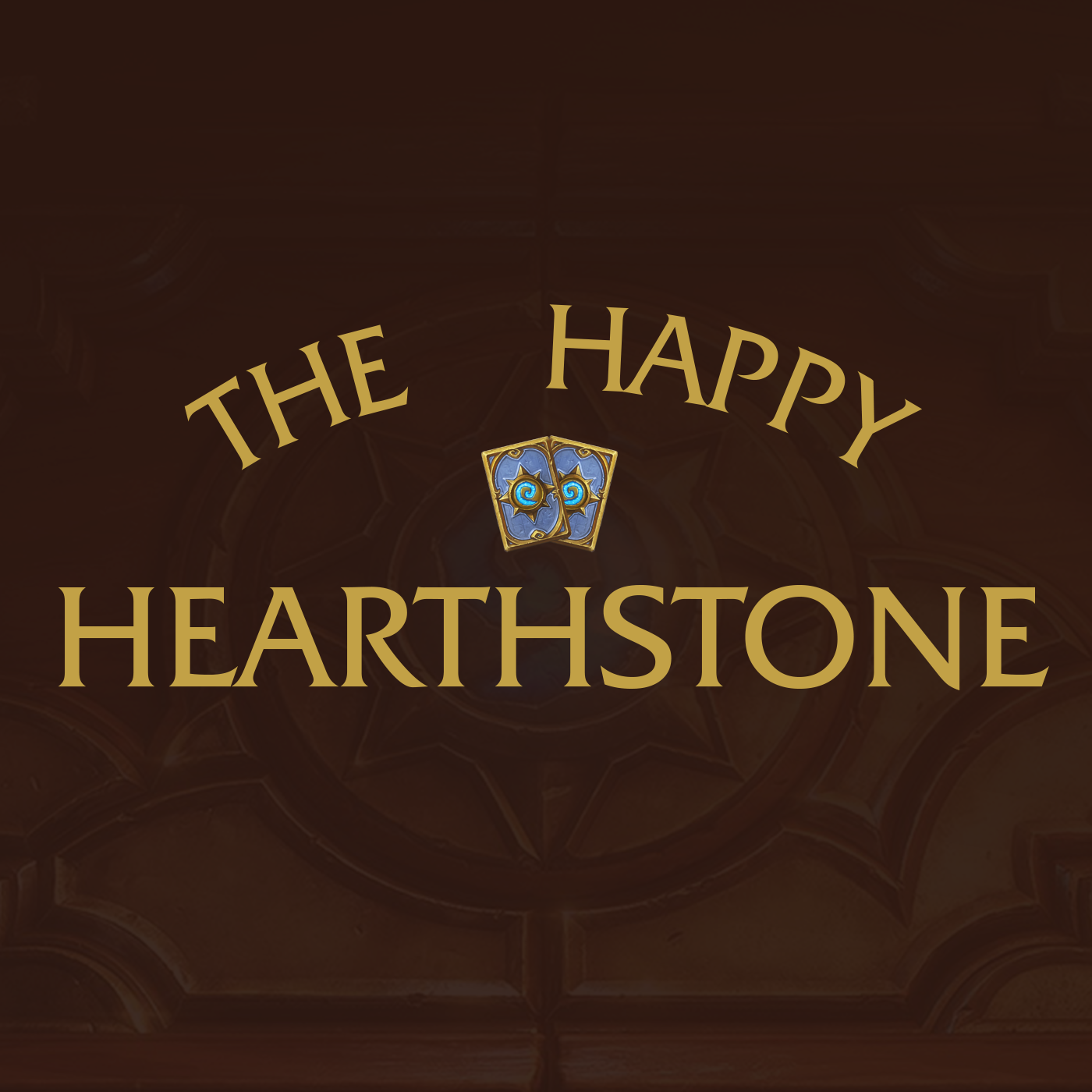 Hello!
Zerotio is on the show this week
Topic: How to adjust to the meta
Reasons to be happy this week
News: None. There is no news. Nothing happened. At all.
What is the Meta?
Definition of Meta
What makes the meta change?
Why is it important to adapt to the meta?
Do you HAVE to adapt to the meta?
Casual vs. Ranked play vs. Pro play
How do you Identify What the Meta Is Currently?
Sites like TempoStorm Meta Snapshot and Hearthpwn
What you're facing most often in game
Is the Meta what's popular or what's strong? (Is there a difference? Example: Cthun decks right after release)
Does this mean that Ranked 20s have a different meta than Legendaries?
Adapt: Beat Em' or Join Em?
Knowing when to join the Meta and when to counter it
Identifying how to Counter the meta
Adapt: Identifying Burn Out and Tilt
Knowing when to take a break or modify your deck for the Meta
Finding a way to handle Burn Out
Deciding if a Play Schedule is right for you
Identifying if you are making misplays or just getting bad match ups
Tips for identifying Misplays or Bad Matchup
Adapt: Keep the game fun by creating your own Meta
Design unexpected decks to play on the ladder.
The element of surprise can be fun and profitable on the ladder
Note: These decks usually don't hold a win streak, once people realize the "Win Condition". Keep it ever changing and unpredictable
Priest is a good Class for this type of deck.
Community
Questions: Deck trackers, Deck recipes
iTunes Reviews
Donations (More info)
Card of the Week
Farewell