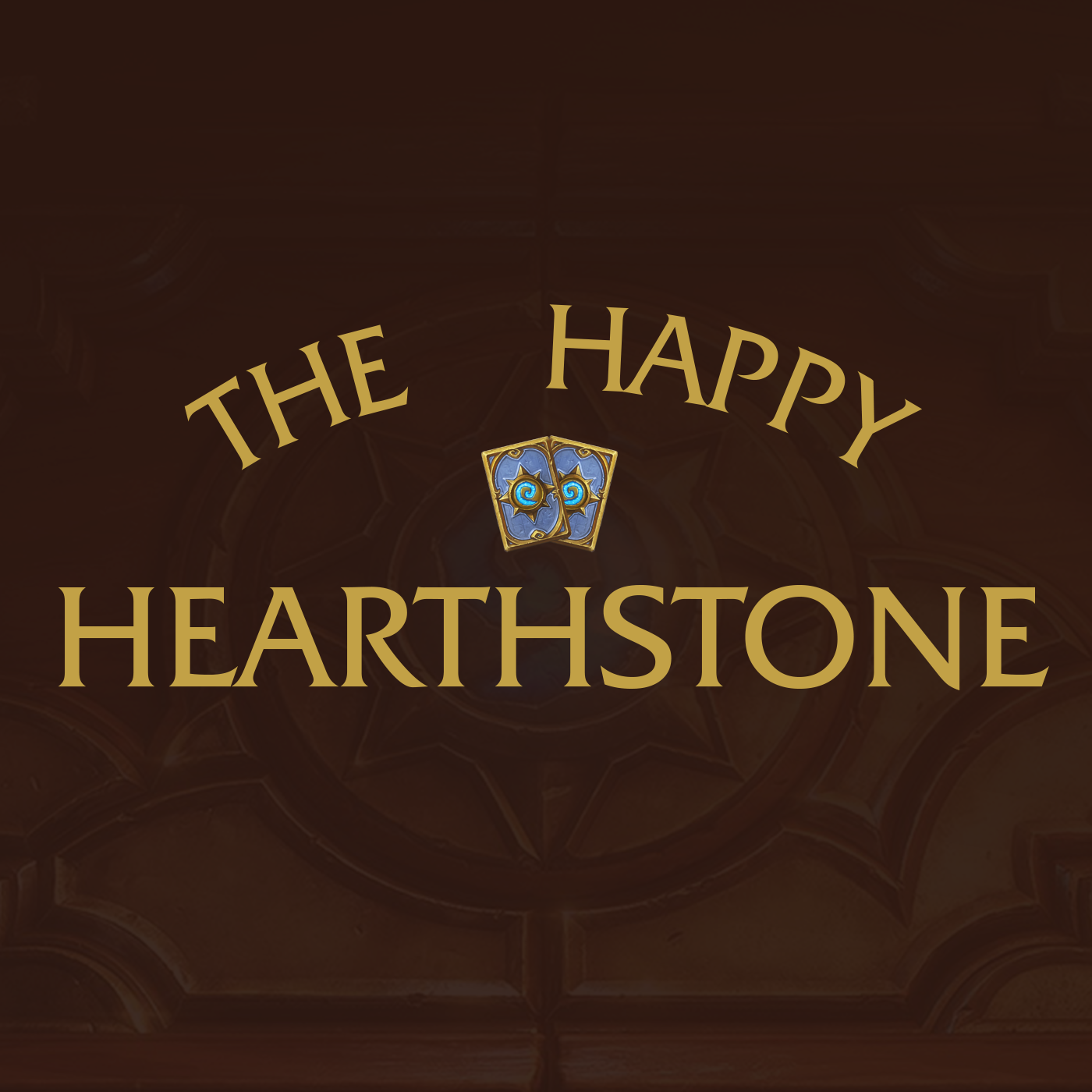 Hello!
Andrew is the host this week!
Topic: Deck Battle!
Reasons to be happy this week
News: Developer Stream
What is a Deck Battle?
Once a month, a guest host brings their favorite deck onto the show to battle the current reigning champion deck for control of the Happy Hearthstone Deck Battle Throne!
If the challenger wins the best-of-3 series, their deck becomes the new Reigning Champion Deck and will fight off future challengers until it loses, or until it's earned its place in the Happy Hearthstone Hall of Fame!
View the Deck Battle Archive + The Happy Hearthstone Hall of Fame
Defending Deck: Jarret's Futurist Tempo Mage Deck keeps the punches rolling swiftly, and avoids cards that'll cycle out of Standard next year.
Challenger Deck: Josh's Darklfight Warrior Deck, Greedy Priest deck, and the very first Warlock deck he ever brought onto the show.
The Darkflight Deck
Creatures
Spells
1x Execute: Only run one copy after the nerf, but is plenty useful late and early, especially with little chippers like Netherspite Historian.
2x Slam: Always good. Don't be afraid to use as only removal early against aggro.
Weapons
Substitutes
In case you don't have some of the ideal cards, here are some quality back-ups and alterations you can use, which all keep with the same theme and strengths of the deck.
The Duel
Community
Questions: Memoriiiiiiiies
iTunes Reviews
Card of the Week
Farewell