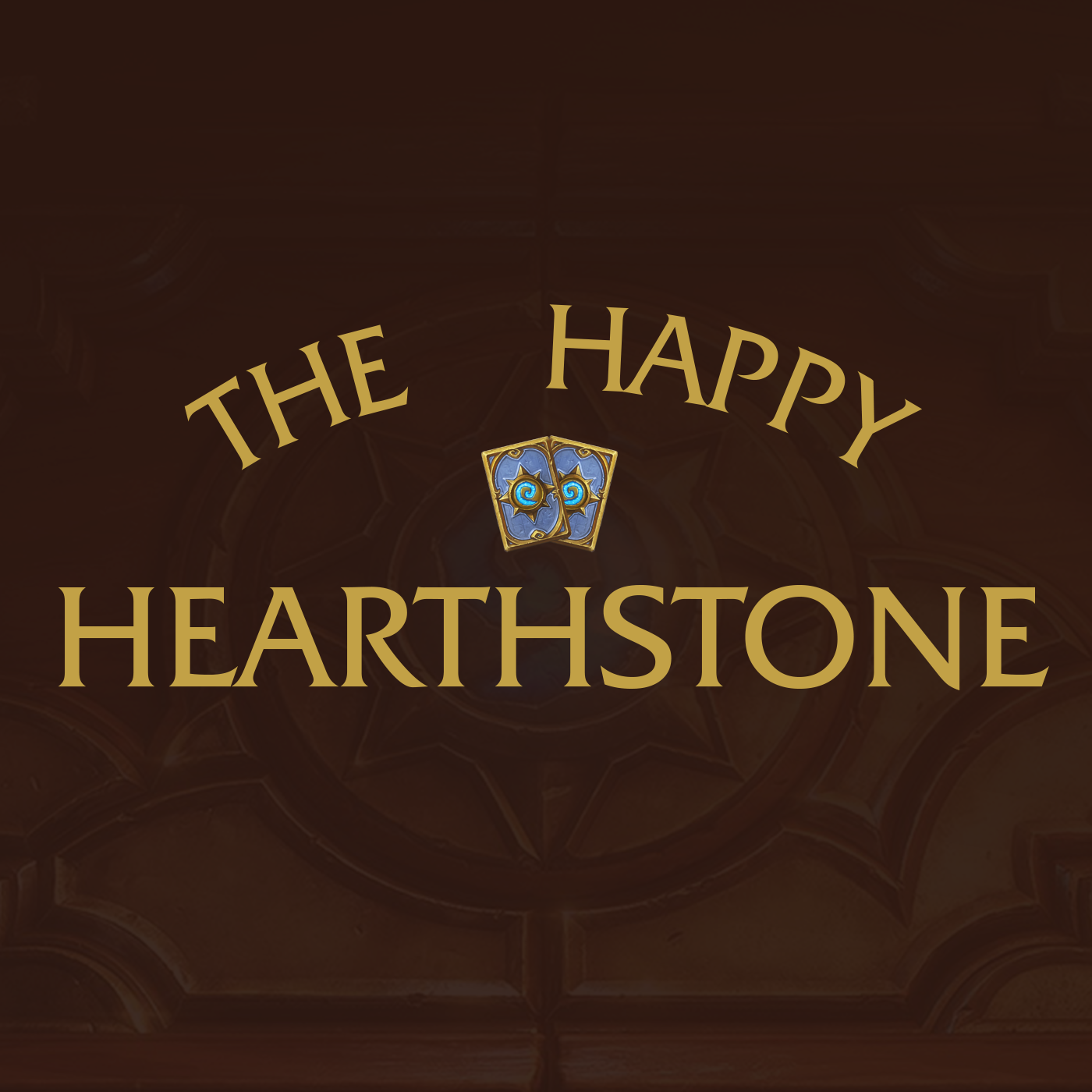 Hello!
Nathan "Slight" Wuertz is on the show this week
Topic: Hosting community events and tournaments
Reasons to be happy this week
Community Events
How To Pick Your Event
Online vs. Offline
Competitive vs. Casual
Tournaments vs. Other
How To Run The Event
Tournament types
Player count
Sideboards
Other rules
The Happy Hearthstone-approved First Tournament Format!
Online
Group stage: Best-of-3 round robin
Semi-finals and Finals: Best-of-7, single-elimination
Winner must use the same deck next game, loser can change
No sideboards or editing of decks during a single head-to-head
Stream it, and share links to all players' (delayed) streams
Tools For Tournaments
Documents/Registration: Google Drive
Tournament Structures: XFire, Challonge, BinaryBeast
Communication: Skype, Raidcall, IRC (for large tournaments)
Contact Nathan with any questions! (Email said in the show)
Community
Ian Zacharias: How to handle misplays in tournaments?
iTunes Reviews: Thank you!
Card of the Week
Farewell