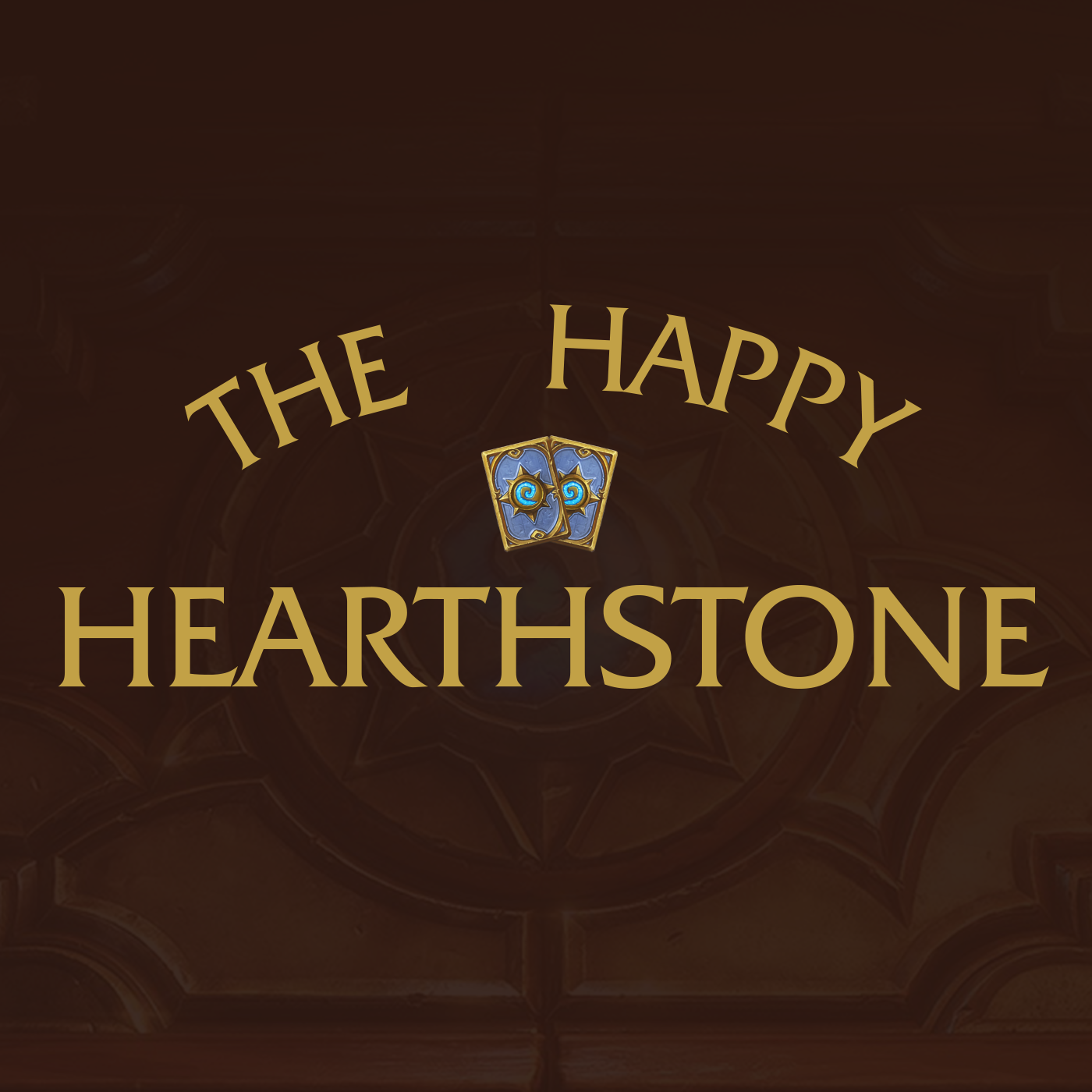 Hello!
Scott is on the show this week
Topic: Blackrock Mountain Neutral Cards Review
Reasons to be happy this week
News: Blackrock Mountain wings open
The Review Scale
What we're reviewing:
Arena Score = The value of this card while drafting in Arena.
Constructed = The value of this card when crafting the type of constructed deck that most wants this card.
How the score works:
Neutral Card Reviews
Josh says: Rare?! The payoff is so weak. A 2/1 is super easy to deal with and you have to put in a ton of effort to get more than 1.
Scott says: Like Nerubian Egg, this does nothing on its own. Unlike Nerubian Egg, this doesn't seem worth arranging combos around. Even if you had a whirlwind-style Warrior deck, it would just kill the 2/1 Whelps.
Arena Score: 0
Constructed Score: 1
Scott says: If you're not playing a dragon deck, forget about it. If you are playing tons of dragons, can be worth it.
Josh says: The stats aren't awful if you don't get the battlecry, but you should really only play it in a Dragon deck — where you're getting a 3/5 for 3. Great value.
Arena Score: 2
Constructed Score: 3
Josh says: Shield Masta stats by itself. Tons of fun combo potential, especially in buff classes like priests. But it really makes a juicy silence target.
Scott says: Only needs one activation to be profitable — not hard to make happen. Compares to Violet Teacher, but gets +1/+1 instead of a 1/1 and is a Dragon. I think I like this one better, especially in a dragon deck.
Arena Score: 3
Constructed Score: 4
Scott says: You get +1/+1 (and a Dragon) in exchange for giving your opponent a 1-cost minion. Their minion will pretty much always be better than a 1/1, but sometimes having a single big body can be good. Can combo well with Mind Control Tech or Sea Giant. These kinds of cards are generally only good in tailored decks.
Josh says: There are a lot of really, really good 1-cost minions in Hearthstone. It's one of the things that differentiates Hearthstone from other card games, in my experience. I'll usually pass.
Arena Score: 2
Constructed Score: 4
Josh says: It's so expensive! Wombo combo wet dreams, but usually a trap in any deck that can't reliably proc this for "free"
Scott says: A surprisingly versatile card. Can't actually be killed fully unless they hit every surviving Patron for at least 3 damage. Mage and Warrior especially will like this card. Need to split him at least once to be worth it.
Arena Score: 1
Constructed Score: 4
Scott says: Not worth using if you're not in a dragon deck, very worth using if you are.
Josh says: I love this card. It's a cheap Fire Elemental — one of the best minions in the game — with an extra requirement. Every dragon deck must run this.
Arena Score: 1
Constructed Score: 5
Josh says: Okay finisher for aggro decks, but I don't know why I wouldn't take a charge or immediate-impact minion instead.
Scott says: Should be a strong addition in aggro decks. Watch out for enemy healing and warriors. Works well with Alexstrasza. I feel like I might like this guy more than I should.
Arena Score: 3
Constructed Score: 4
Scott says: Good for expensive decks with lots of cards in hand. Also, enables combos not otherwise possible.
Josh says: Some cards are very fun but not good. Some cards are very good but not fun. This is one of the rare cards that are absolutely both. Love it!
Arena Score: 5
Constructed Score: 5
Josh says: Make one trade and you've got a good card. It's not hard to see this working insanely well for AoE removal classes like Mage.
Scott says: Need 2 things to die on your turn in order for it to be profitable, but then you still need to deal with a suboptimal stat configuration. But if you can protect it or if more than 3 things die on your turn, can be a powerhouse.
Arena Score: 3
Constructed Score:4
Scott says: This one's tough. It's very inefficient from a stats perspective, and requires a lot to get additional value (enemy has a legendary; you have a dragon in hand; you have 7 mana). Killing an enemy legendary and having an 8/4 Legendary left over is awesome, but it asks an awful lot.
Josh says: Yeah, I agree. When it works, it can absolutely win you the game. But, like you said, it's hard to make it work.
Arena Score: 0
Constructed Score: 2
Josh says: So good. This is one of those cards that I think I'm overvaluing just because I love the playstyle — control and card draw. All it takes is one proc and you get value — if you have card draw minions on the table (or are warlock), you can get value on the turn you drop it.
Scott says: Same cost and stats as Kel'Thuzad, but clones the cards you draw instead of cloning dying minions. I think I like KT better, but Chromaggus is certainly better for spells. This has to survive a full turn to get value from its ability, unlike KT. You also have to pay to cast the extra cards which may not help much if they're expensive. I feel like this might be best in a deck with a lot of cheaper or mid-cost cards, especially direct damage spells.
Arena Score: 4
Constructed Score: 4
Scott says: Very interesting card. Biggest issue is once he dies, you go down to 8 life when you become Ragnaros. Your hero power is great, but the life reset seems like too much of a liability.
Josh says: Yeah, this will almost always be a health drop. But on the right board state, that hero power can be a huge swing the turn he drops if you have Coin still. And he's still a 9/7 for 9.
Arena Score: 2
Constructed Score: 2
Josh says: 2 cards and an 8/8 for 9 mana? Heck yes, I don't really care too strongly what those spells are. I'm totally in.
Scott says: Interesting wording of its effect. It prevents seeing what your opponent has, and perhaps more importantly, will work even if your opponent isn't running spells or is at fatigue. Most class-specific spells are pretty good, though there are some stinkers.
Arena Score: 4
Constructed Score: 3
Community
No question
iTunes Reviews
Card of the Week
It's a surprise during the show!
Farewell