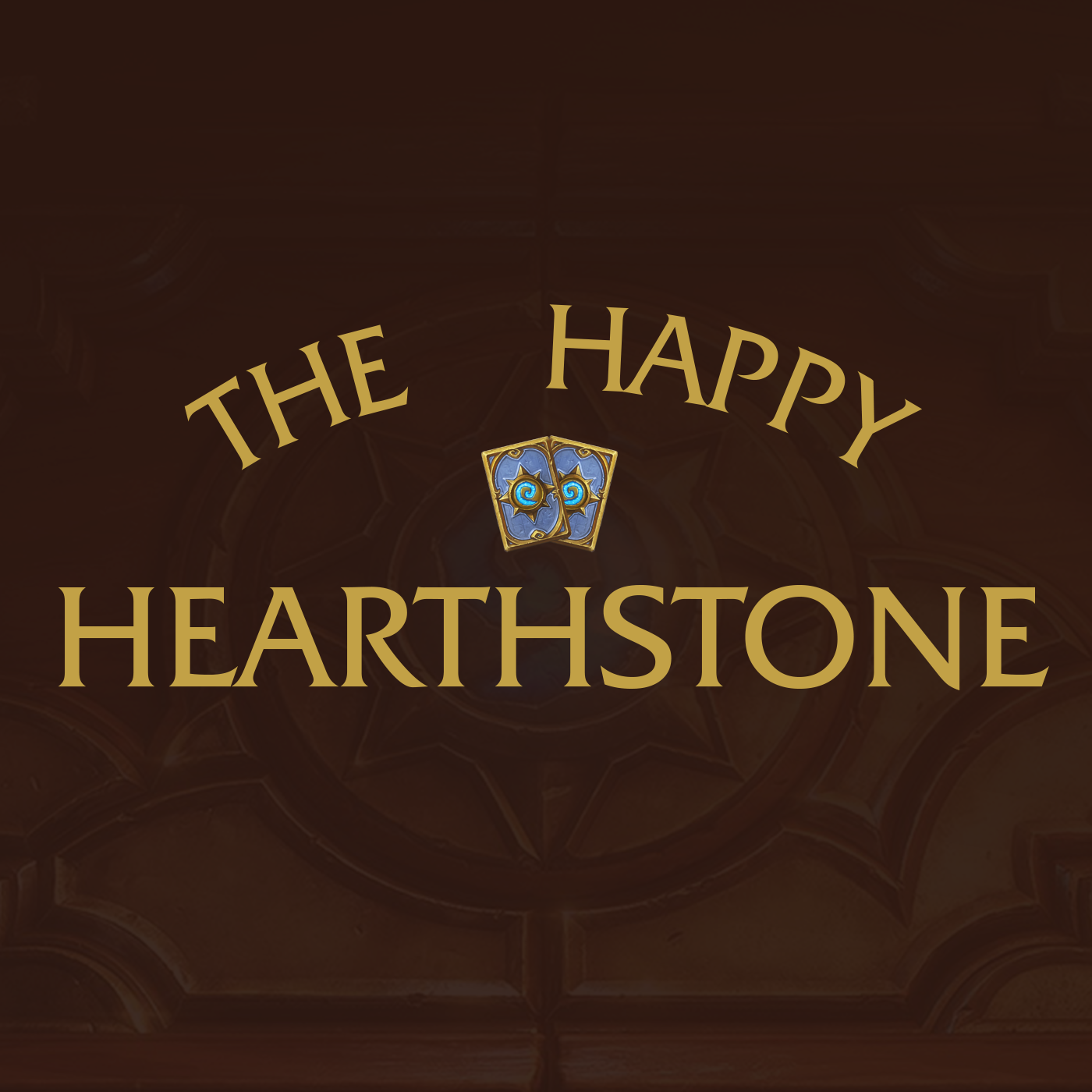 Hello!
Aaron is on the show this week
Topic: Deck battle!
Reasons to be happy this week
News: Whispers of the Old Gods!
Weapons = Card Advantage
Mastermind: Jayme
Most weapons allow at least 2 attacks.
Decent weapons are loaded for potential card advantage scenarios.
Examples: Powermace, Fiery War Axe
Counterpoints: Health cost, best-case scenarios, Taunt minions, late-game draw, only one weapon slot
Best/Worst Gold Card Animations
Mastermind: Zorin
The Joys of Deckbuilding
Mastermind: Josh
Experimental deckbuilding is fun!
Not everyone loves it long-term, but I encourage you to try it at least once if you haven't yet.
Follow the basic formula we did with Dreadsteed in the previous 2 episodes
1) Find an interesting unique card that could be a win condition that you want to try building around.
2) Guess what some of the best synergies with that card might be.
3) Guess what some of the worst counters to your card/win condition might be. Include cards that counter that counter.
4) Playtest it and make changes as you see what cards don't pull their weight or what decks you're losing to often.
There are many ways to have fun in Hearthstone: Adventures, Heroics, Tavern Brawls, Duels, Normals, Wild, Arena.
The next time you get frustrated in ranked, take a break. Dig through your collection and find a fun card you haven't built a deck around yet and give it a try
Just enjoy the feeling of seeing a combo you thought of all by yourself pay off in a game — even if it doesn't work in every game.
Murlocs Gone for Good?
Mastermind: Zorin
Nothing is ever "gone for good" in TCGs.
Swarm decks in general: Token Paladin, Mech Mage, Beast Hunter.
Paladin and Shaman both got huge murloc cards, and yet they didn't last for more than a couple weeks.
Aaron watched a murloc deck against Kolento today on stream at rank play.
Except maybe during the first few seasons some people were using a murloc deck to get to legend. But it never was a consistent ladder deck.
Lots of fun to play and I am sure Team 5 will be keeping us supplied with Murlocs
<3 Hearthstone Community
Mastermind: Aaron
There are so many great content creators that are not just to trying to educate. They're trying to mainly entertain.
Videos: Trolden, Disguised Toast, Nymn HS
Deep Thoughts with Forrest Bates
Why doesn't Freezing Trap just freeze the attacker?
Community
Donations
The Dust Bowl
Jake: 7 Packs
Corey: 7 Packs
Card of the Week
Farewell
Contact Aaron on Twitter and add him on Battlenet: #Fritzal1161!
What you want to see in future episodes
What hosts you want to visit the show