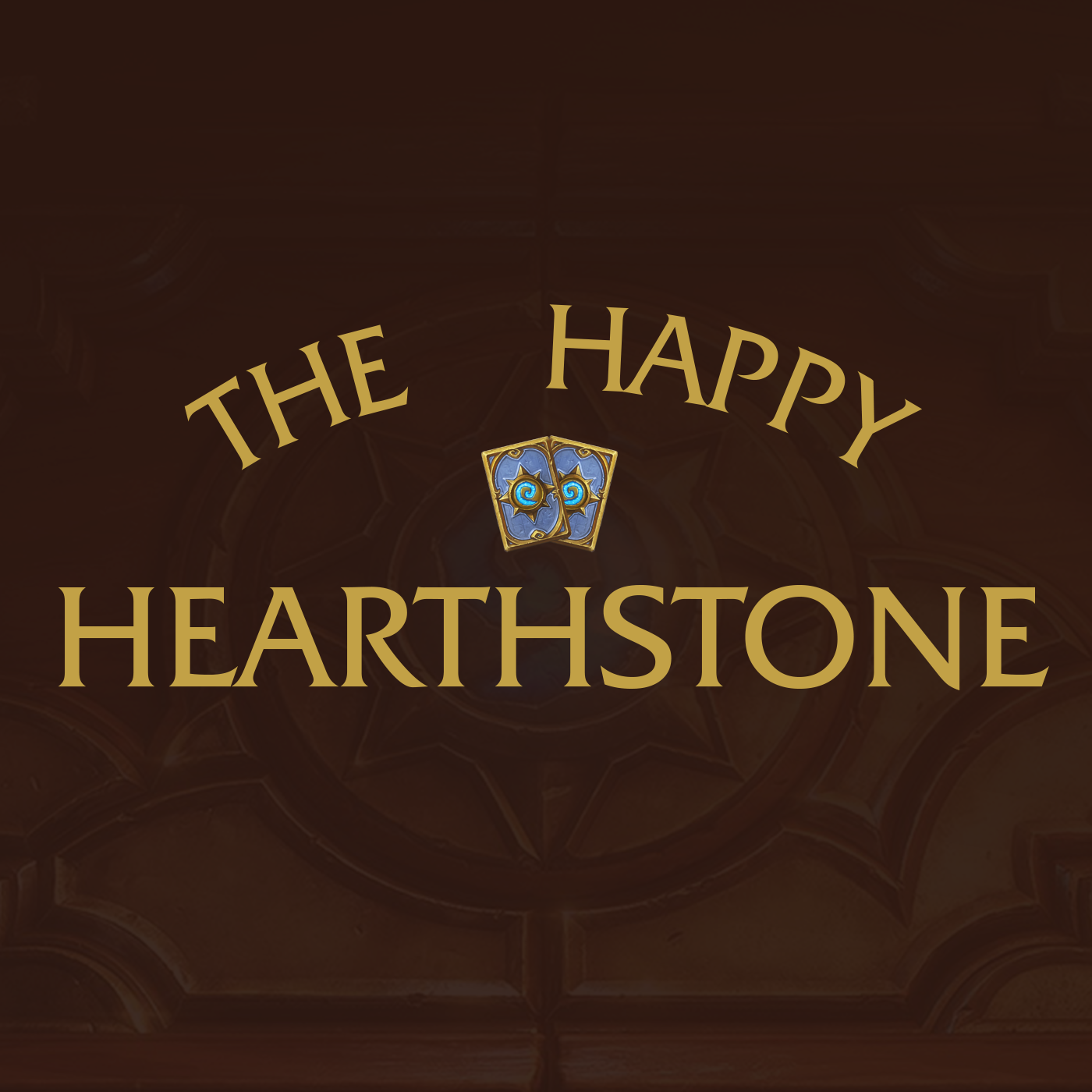 News Chat
Packs!

No more duplicate Legendary cards

. Once you've crafted or obtained a certain card (gold or normal), it isn't possible to obtain again until you've earned all the legendaries from a set.

You will get a guaranteed Legendary within the first 10 card packs of a new set

.

It will not longer be possible to open more than 2 of a Common, Rare, or Epic card

out of a single card pack

. You can still obtain dupes in other packs of course.

Additionally, a special promotion is going to be run starting soon which will increase the number of packs you will receive when purchasing Un'Goro Packs.
| | |
| --- | --- |
| Original Pack Bundles | Special Pack Bundles |
| 7 packs | +2 packs = 9 packs total |
| 15 packs | +5 packs = 20 packs total |
| 40 packs | +12 packs = 52 packs total |
| 60 packs* | +18 packs = 78 packs |
Twitch Prime Deal

As the first part of this landmark license deal, Blizzard is licensing third-party streaming-platform rights to Twitch for a range of Hearthstone®, Heroes of the Storm®, World of Warcraft®, StarCraft® II, and Overwatch® esports content.
Starting on June 20 and running through August 10, current and new Twitch Prime members will receive a Golden Loot Box for Overwatch, containing a guaranteed legendary item for one of the game's heroes along with three additional in-game items, such as emotes, voice lines, or character skins. Over the coming months, Twitch Prime members will receive 10 additional Overwatch loot boxes containing more in-game content. Overwatch players can learn more at https://twitch.amazon.com/overwatch. Similar promotions will begin later this year for Heroes of the Storm and Hearthstone players.
Potluck!
Quest Ideas - There are different gold amounts depending on the quest you complete it ranges from 40 gold to 100 gold or even a card pack. One tip would be if you get a 40 gold quest to hit the X on it and it will reroll the quest and possibly give you a quest that is worth more gold.

2nd tip on quests to complete them the quickest you could try making a deck of all battlecry minions if you get the play 20 battlecry minions or 75 battlecry minions if you believe the deck will not win many game you could play it in casual mode or tavern brawl or even standard or wild depending if you're trying to achieve a certain rank that current month

I am one of those Timmy/Johnny type players in other words I want to gather every card in the game and make my own decks. So I enjoy when I am playing against someone if I see a cool card that they play and maybe I have the card maybe I don't but an idea jumps into my head of how to abuse the card in a combo or just in a certain type of deck. So if you would like to also try doing this and you don't want to lose rank try it in casual mode.

I would also suggest swapping over to Wild or Standard (whichever you don't play typically) and getting quests done there! The benefit is that you can still work towards your 500 ranked wins for a hero. And if you lose, you won't be upset about losing towards your rank.

Tavern Brawl - When there is the type of tavern brawl that causes you to make a deck it give you the opportunity to try any hair brained idea you might have depending on the tavern brawl rules. For example "Gift Exchange" was a tavern brawl where there was gifts that spawned on your opponent's side and your side I made a warlock deck that I focused on killing both the gifts on my side and my opponent's side and with the gifts they gave you amazing cards. My point was all you need to do is win one game to get your pack so try your idea even if it might be terrible.

Filters - On the pc there will be a book in the bottom left corner of your collection it will show standard cards or all cards or any set you click on. There will also be a filter that you can use for the specific mana cost that you want to filter 0,1,2,3,4,5,6,7+

Interface - I wanted to start with talking about card backs. You can set a different card back to each deck you have in your collection to do that on the pc you goto my collection open one of your decks or start a new deck and there will be a tab you click on with your mouse that looks like a card it will open your card backs you have unlocked left click on the card back you want to use and it will change the one that specific deck uses. There is also another tab that looks like a human it will show your Heroes you have unlocked by purchasing them or unlocking them thru an achievements if you're currently editing a deck it will only show the heroes of your deck type if you're not editing a deck under your collection then it will show all the heroes you have.

Searching - You can type the specific name of a card if you remember it and it will take you straight to that card or you can use keywords for example deathrattle, battlecry, heal using the keywords will either filter out the cards with the keyword in their name or their abilities.
Community
Question
None this week
iTunes Review
None this week
Card of the Week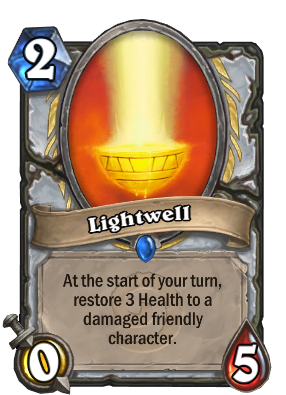 Lightwell
Guest Plugs