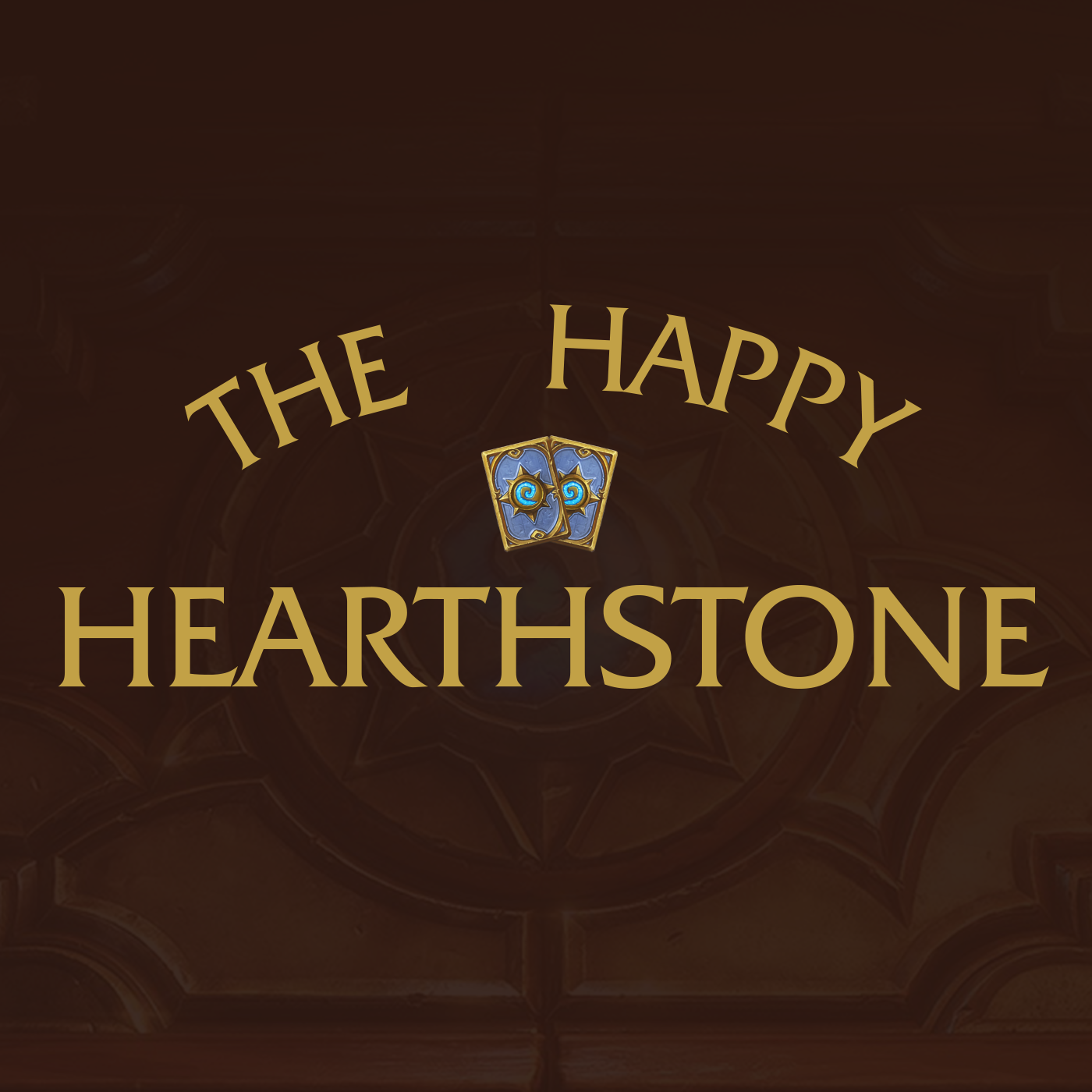 Episode 103 of The Happy Hearthstone is brought to you by...
Listeners just like you!
Become a Patron to support The Happy Hearthstone and receive exclusive perks and rewards.
Check it out at http://patreon.com/thehappyhearthstone
And by Dropleaf!
Get unlimited access to a growing library of great indie games! Go to http://dropleaf.grsm.io/thehappyhearthstone to check out their 14 day free trial and support The Happy Hearthstone in the process!
News Chat
Kobolds & Catacombs set comes out in December.

More reveals on November 20

Gather Your Party

- Warrior rare spell: 6 cost,

Recruit

a minion

Dragon Soul

- Legendary Priest weapon: 0 attack, 3 durability: After you cast 3 spells in a turn, summon a 5/5 Dragon

Marin the Fox

has been added to everyone's collection

Everyone with a Virtual Ticket gets a golden copy as well.

14 new cards have been revealed out of the 135.

New keyword: Recruit. Pull a minion out of your deck and into the battlefield.

All nine classes will be getting a Legendary weapons. All players get one free at launch.

The set is

available to preorder

at 50 packs for $49.99 in the US and comes with the For the Hoard cardback.7

New single-player mode call The Dungeon Run where you'll defeat bosses, collect loot, and earn rewards.

Each boss you defeat, you'll earn new cards for that deck's run. Lose and you'll have to throw your deck away and start over.

Brode says it's the most replayable single-player content they've ever released. 48 unique bosses

It's completely free! You don't even need any cards to play it!
Sponsor Break 
Thanks again to Dropleaf for sponsoring this episode! Go to http://dropleaf.grsm.io/thehappyhearthstone to check out their free trial and support The Happy Hearthstone in the process!
Main Topic
Dreamhack Denver Survival Guide:
MOST IMPORTANTLY: If you ever plan on going to an event like this, especially a Dreamhack, remember to go back and listen to this episode the month before or the week of. I made this mistake with the Hero Power guys breaking down Dreamhack Atlanta.

Prioritize, prioritize, prioritize. You will not be able to do everything. There's just no way. So think through, "What are the things I would be really sad to miss out on?"

Hearthstone tournament took all of Friday night and Saturday until early afternoon. Side event then took the rest of that night and Sunday morning. Pick your battles

Lots of fun to watch the matches live with all the fans and a lot of pros there.

Hearthstone Area Tips

Check if there's wifi. Surprisingly, there wasn't.

Watch out for swag and giveaways! They're sneaky sometimes. Monster is amazing

Board games, card games, arcade, VR… Even a BYOC for people who didn't BYOC

Bring snacks… Or full meals.
Is Coaching and playing with other players useful? Does it speed up development?
Community
Question
None this week.
iTunes Review
None this week
The Dust Bowl is Back!
Andrew's to keep: Golden Grim Necromancer
DM's to keep: Golden Bearshark
Andrew's to dust: Blackguard
DM's to dust: ALL the Scalebanes
Congrats to Navillus for winning this month's Patreon Dust Bowl Giveaway!
Card of the Week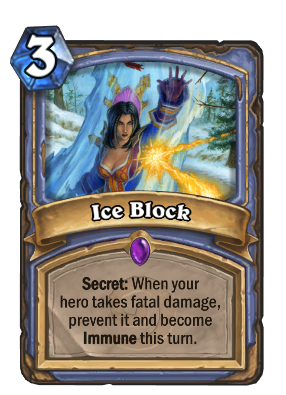 Ice Block
Closer
You are The Happy Hearthstone
This podcast exists for you and is sustained by you! There are SO many great ways to support what we're doing, and I want to ask you if this is one of your favorites, or you listen every episode to consider how you can support the show.

Go check it out at patreon.com/thehappyhearthstone
THANK you to everyone who has joined the Patreon so far!

Forrest, Matthew, Avanties, Trey, James, Gainsdalf, Botticus, Navillus, MrJones, and Dust and Divine, thank you so much

SPECIAL thanks to our official Producers of the show DrunkenMonk and Jordan!

Special gift for everyone who joins this month, so jump in today!

You can also leave a review on iTunes, which helps us a lot when people are looking for a Hearthstone podcast! Only takes a few minutes, and if you need help with it, just let me know.
Feedback
As always, we'd love to know what you thought of the show and what you'd like to see added to the show for future episodes.
Guest Plugs