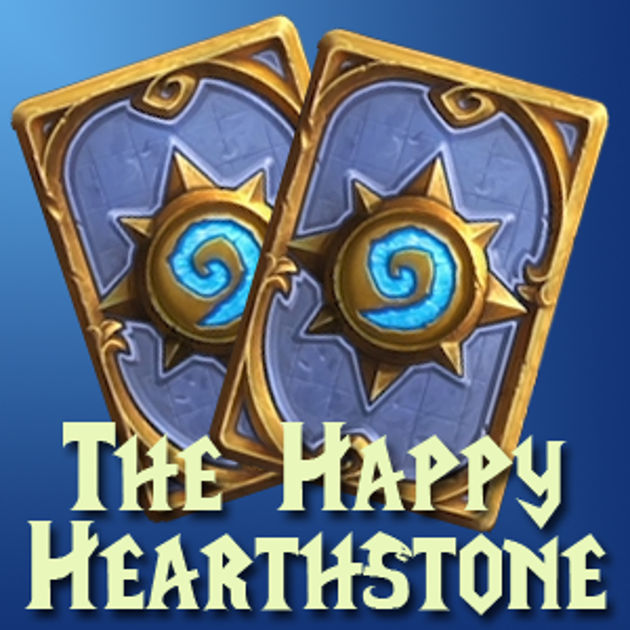 You've heard about them. You've crafted them. You've thrown one or several into your deck at a time. But what the heck is up with tech cards? Scott (StrayDogHS) joins us on episode 101 to talk all about tech cards: What they are, how to determine if you need them or not, and... Oh THAT's what a tech card is. Now this game makes a whole lot more sense.
News Chat
Summer Hearthstone Championship just closed up shop! Hope you picked a good winner to get max packs.

Mad respect to Surrender! Orange, Purple, and JasonZhou also qualified

Blizzcon Digital Ticket goodies have been announced! $40, full access to all panels/announcements/Muse concert at end. Hearthstone goodie is a mysterious golden legendary

Could be promotional like ETC

Could be something for the new set! (Since that will be announced at Blizzcon)

(Nov 3rd, 1:45pm PST is the announcement)

Nemsy Necrofizzle! The Gnome Warlock is the latest alternate hero, and this one is going to make you get out into the sun. NOOOOOO!! Go to a Fireside Gathering, and you'll have your very own Nemsy portrait! Go to http://firesidegatherings.com to find one near you!
Main Topic
What is a Tech card?
            Does something specific narrow target
            No target no value
            High cost – takes up a slot, dilutes deck, Requires the target.
            Reactive in nature
Andrew, agree? Thoughts?
What do you think about cards like Harrison J? good stats
How about Loatheb or kabla song stealer?
Types:
Silence – Ironbeak Owl (talk about why it was nerfed), Spellbreaker, Kabal Songstealer… What about Wailing Souls??
Minion removal - Golakka Crawler, Hungry Crab
Weapon removal - Acidic Swamp Ooze, Toxic Sewer Ooze, Harrison Jones
Secret removal – Flare, Kezan Mystic, Eater of Secrets
card removal -  Hemet, Gnomefuratu, skulking Giest, Death Grip. Fel Reaver,
Do you think it's lazy from a design perspective?
Do you remember
much about the earlier tech cards?
Any other thoughts?
Andrew what is your Favorite card from the frozen thrones release?
Community
Question
Shoutout people who emailed in
iTunes Review
Name As Described
by Bemak2753 from USA on October 5, 2017
Stopper listening to one of the other HS podcast because they are kind of salty and negative, this one definitely lived up to its name and I really enjoyed the happy and positive feedback from Andrew
Perfect!
by Spinalrabbit from USA on September 11, 2017
Finally, a Hearthstone podcast that talks about...Heartstone. Andrew spends most of the his podcast talking about cards, decks, the meta, etc...you know, things you want to hear about in a Hearthstone podcast. Well done sir!
Card of the Week
The Black Knight!
Closer
You are The Happy Hearthstone
A big change has come in our host site MMO Reporter deciding to close up shop. Chris and his team over there have been phenomenal, and I've decided to release a small update for you guys outside of this episode so that I can fill you in on everything going down. The great news is The Happy Hearthstone will continue, and we'll actually have some opportunities that we haven't had before, so stay tuned to my Twitter feed or our Google+ community for that update coming soon.
Feedback
As always, we'd love to know what you thought of the show and what you'd like to see added to the show for future episodes.
Google+ Happy Hearthstone (https://plus.google.com/communities/103092101962821009470)

Twitter @andrewisliving, @thehappyhs
Guest Plugs
Instagram  Stray__dog

Twitter @straydogHS

Battle Tag straydog#1963

Started youtube channel - still learning everything

HS intro guide

For players with no card game experience
Prizes
CONGRATS TO THE WINNERS!
Check out our sponsors of the prizes:
Blizzard store: https://gear.blizzard.com/us/game/hearthstone
Lydia Jean Art: https://www.etsy.com/shop/lydiajeanart?ref=pr_shop_more&section_id=21886532
Use code HAPPY15 to get 15% off your order of $10 or more between now and November 30!
@HSCoached: https://www.reddit.com/r/HSCoaching/comments/75s404/finished_rank_19_legend_prices_cut_to_less_than/